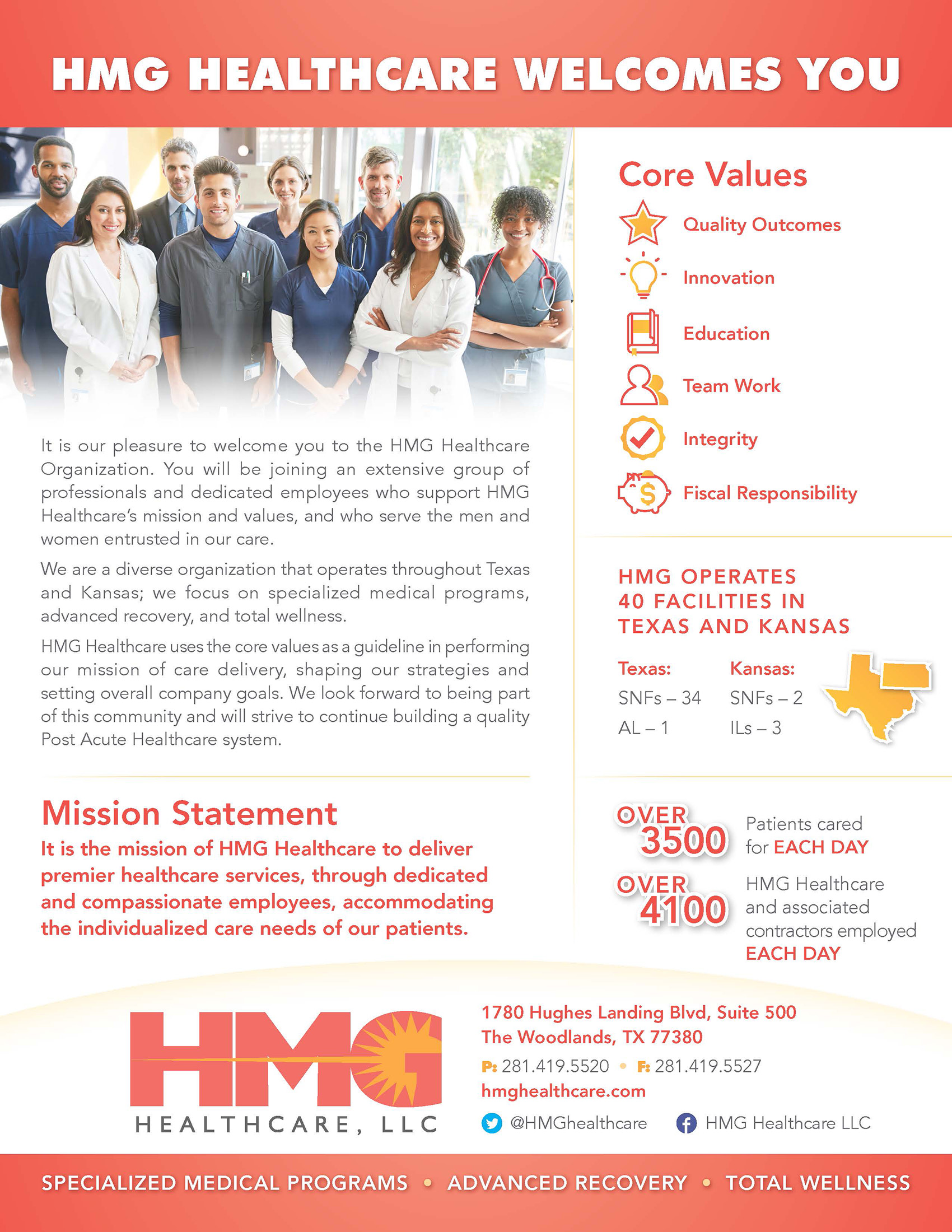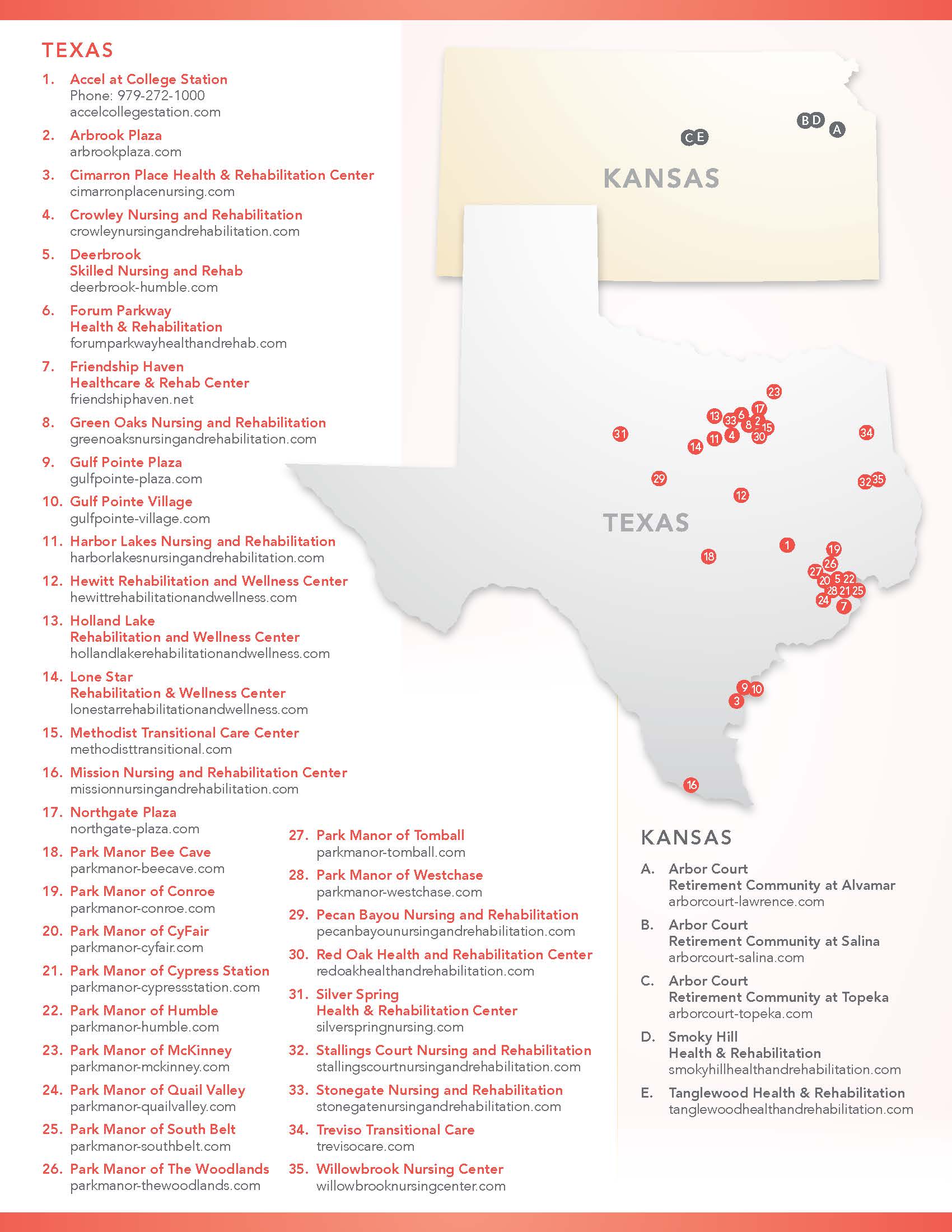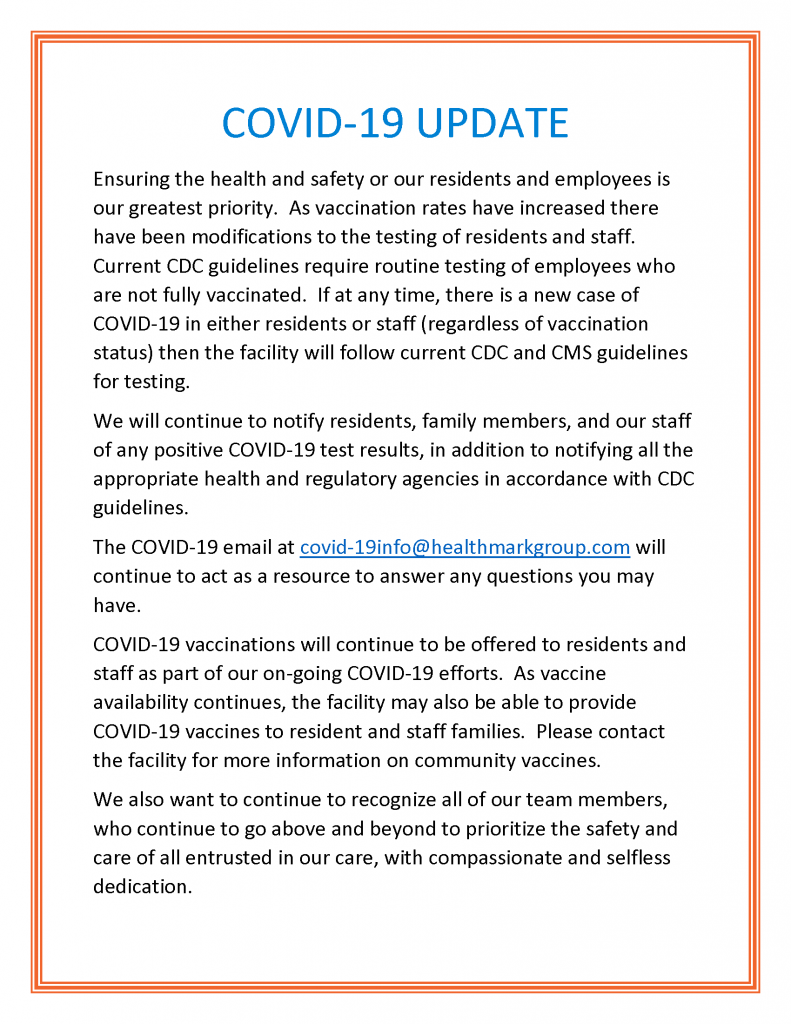 You have chosen the right place. Our facility is certified to deliver skilled nursing care, personalized to you or your loved ones' needs. Unlike many skilled nursing centers, we are equipped with advanced technologies and specialized resources for patients needing Intravenous therapy, Physical therapy, Speech therapy, Occupational therapy, Wound care, Pulmonary care and many other treatments and services. Whatever your particular recovery regimen may entail, our caregivers seamlessly work together to deliver quality individualized care. Contact us today or schedule a tour and let us show you what we can do for you!
Green Oaks Nursing & Rehab, located in the well-established southwest area of Arlington, Texas, is a skilled nursing facility that has been providing treatment to patients of the area for years. Green Oaks Nursing & Rehab is approximately equidistant from Arlington's two hospital districts, dominated on the north by Texas Health Arlington Memorial Hospital, and Medical Center of Arlington on the south. Green Oaks Nursing & Rehab provides short-term rehabilitation programs for patients who need to quickly recover after hospitalization, as well as long-term care for those who need the additional support. Along with our medical director and physicians, our team of healthcare experts and professionals will develop an individualized plan of treatment to get you back to the highest functional level possible.
Green Oaks Nursing & Rehab boasts two therapy gymnasiums, semi-private rooms with custom room temperature controls, a private dining room for special occasions, and a barber and beauty shop. Our clinical team offers a full spectrum of nursing, rehabilitative, and restorative programs including 24 hour nursing care, wound management, intravenous therapy, physician services, medication administration, and assistance with activities of daily living. The dedicated Arlington rehab team has a proven track record of excellent outcomes.
Our Skilled Nursing Services
Occupational, Physical, Speech and Wellness Therapy
Complex Disease Management (Diabetes, Stroke Recovery, CHF, COPD)
Highly Skilled Wound Care Management
Medication Management
Spine and Back Therapy
Joint Replacement Therapy
IV Therapy
Respite Care
Specialized Nutritional Care
Exciting and Engaging Activities
Hospice/Palliative Care
Beauty Shop On-site
Admission Information

Schedule your Visit Today – Whether you have an immediate need for skilled nursing care or simply planning for the future, there's no better way to explore your options than with a personal tour. We look forward to showing you around, introducing you to some of our staff, patients, and answering any questions you or your loved ones may have. Call today to arrange your visit.

Learn More

Skilled Nursing & Specialty Care

Unlike many skilled nursing centers, our facilities are equipped with the advanced technologies and specialized resources to care for high-acuity patients, as well as those with multiple illnesses, injuries, pulmonary conditions, or rehabilitative issues.

Learn More

Long Term Care

When caring for yourself at home becomes a burden, we are here to assist you. Offering long term care, 24 hours a day. We treat our home as if it was yours, caring for your medical and nursing needs in an environment that caters to everyday life's pleasures.

Learn More

Rehabilitation & Therapy

Rehabilitation is a team effort— carefully coordinated by a dedicated team of physicians, nurses, social workers, and therapists for physical, occupational, respiratory, and speech rehabilitation. We work closely with you and your family to develop a customized rehabilitation program that challenges you to rise above today's limitations to work toward wellness.

Learn More